Cannabis represents a new industry in Colorado and perhaps nationwide in the years to come. With new industries come new opportunities for business and for investors. Rockies Venture Club presents the first Cannabis Capital Summit in celebration of these opportunities while also discussing the potential risks that investors face.
While we all see medical and recreational marijuana retail centers, the industry extends far and wide with implications for real estate, banking, genetic engineering, soils, fertilizers, packaging and more.
Attend the Cannabis Capital Conference to learn about how to succeed as an investor or entrepreneur in the budding cannabis industry.
June 8 and 9, 2015
The conference will present 6 investment ready companies serving the cannabis industry to angel investors in the audience.  Pitch companies receive training and coaching in venture/angel capital so they can present their companies to investors in the best light.
Panels
Investing In Cannabis 
What should investors look for in cannabis businesses to get good returns while minimizing risks?  How do cannabis companies best position themselves for investment?  What do investors look for?  Where can cannabis businesses find Angel investors interested in investing in their business?
Banking and Cannabis Business
What are the implications of banking regulations on the cannabis business and what do the recent advisories mean for retailers?  Learn from bankers who are interested in entering into this areas as well as those who refuse to touch it.
Pandora's Box – Future of Legalization
First medical marijuana, then Colorado and Washington legalize recreational pot – what's next?  Will the dominos begin to fall an other states will follow suit?  What are the opportunities for cannabis businesses to take advantage of this sea change?
Picks and Shovels
In the gold rush, the people who made the most money were the people who supplied the picks and shovels to the miners.  What are the non-grow/non-retail opportunities for businesses in the cannabis industry?  We will hear from experts in packaging, consumables, legal and accounting services, marketing, banking, technology and other opportunities to serve this rapidly growing market.
Visit booths from Colorado vendors to learn about the latest products and services from the cannabis industry.
Expo Hours
8:00-9:00
12:00-1:30
4:30-7:00 (Cocktail Reception)
Contact info@rockiesventureclub.org for information about exhibiting or pitching at this event!
Friday: Investor Forum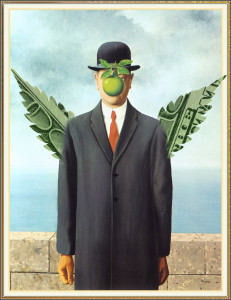 The investor forum follows our RVC events and this the place where the rubber hits the road. Open to all Accredited Investors, the investor forum is a place for investors to collaborate on deals and to negotiate and syndicate as a group in order to get more Colorado companies funded. This event is free to accredited investors, regardless of whether you made it to the conference or not!
REGISTER – ALL INVESTOR FORUM (ONLY accredited investors)
Conference Entry
Includes admission to expo and continental breakfast, lunch, cocktail reception and all sessions throughout the day.
General Public $229
RVC Basic Member $199
RVC Full Member $159
Registration Coming Soon!