Cannabis Capital Summit - Panel Discussions
Panel #3 - Cannabis Exit Strategies
Exits are liquidity events, such as acquisitions or IPOs. Most angel and VC investments can take 5-7 years or longer to come to fruition and most investments that provide the huge 10-30X returns can even take longer.  In the Cannabis and Hemp space, exit data is minimal given how young the industry is, so most investors don't know what to expect. Hear from some experts on what the realistic ROIs may be for investors in this space, and where there is the most potential.
What are the multiples that an investor can expect for a company in this space? What is the timeframe? How can valuations be set for Cannabis companies without clear comps?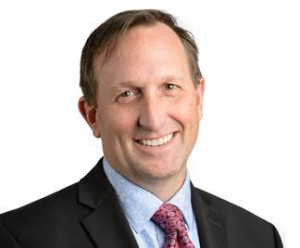 David Traylor, Moderator, Chief Business Officer at Surna Inc.
David Traylor's career includes more than 25 years experience of sourcing, negotiating and implementing successful transactions and financings for private and public Life Sciences companies.
Traylor was most recently the Senior Managing Director at Golden Eagle Partners, one of Colorado's few Life Science advisory firms.
Traylor founded Golden Eagle Partners after leading Headwaters Life Science group.  Traylor joined Headwaters after serving as a Senior Vice President at Caris & Company where he was focused on biopharmaceuticals. He also previously worked with Wedbush Pacific Growth. During his banking tenures he has advised private and public biotechnology and medical device companies in various transactions including IPOs, public offerings, private offerings, mergers and acquisitions.
Traylor began his career in manufacturing at Synergen, then moved into R&D and process development positions at Somatogen, a company pursuing a recombinant blood substitute. After Somatogen, he led the management of programs and development initiatives at Affymetrix, the leading innovator in microarray technology. Traylor began his business development career at Deltagen then moved over the lead the U.S. operations for atugenAG, a Berlin-based functional genomics company.  At Bioseek, Traylor led the business development efforts for one of the first systems biology companies.
Traylor received B.A. degrees from the University of Colorado–Boulder in Biochemistry and Molecular and Cellular Biology and an M.B.A. from the Leeds School of Business at the University of Colorado–Boulder. He is also the inventor on two issued U.S. patents.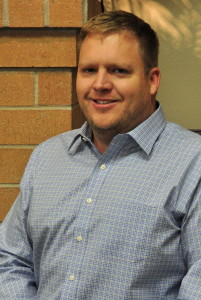 Paul Dickman, Founder & Principal of Breakwater Corporate Finance
Paul is the founder and principal of Breakwater Corporate Finance, which is a consulting firm that provides corporate finance, capital markets and governance consulting to emerging companies, with an emphasis in start-up and micro-cap public companies. Mr. Dickman has served as the Chief Financial Officer for companies in a variety of industries, both domestically and abroad. He has successfully taken numerous companies through multiple fund raising transactions, including private placements of debt and equity and initial public offerings. In addition to working with individual companies, Mr. Dickman provides independent due diligence reports to companies raising capital with FINRA registered Broker Dealers. Prior to establishing Breakwater Corporate Finance, he worked as an auditor with two large regional accounting firms, with an emphasis in auditing small publicly traded companies. He was employed for several years with a private equity investment firm in various capacities. Mr. Dickman received a Bachelor of Science degree in finance and accounting, and has been a licensed CPA since 2005. In addition, Mr. Dickman is a Fellow of the National Association of Corporate Directors, a member of the National Association of Corporate Secretaries, and serves on the board of the Rockies Venture Club, Yippiekiyay Systems, Inc. and Safe Lane Systems, Inc.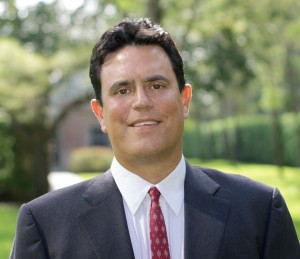 Alan Brochstein, CFA, Founder at 420 Investor and 420 Funders
Alan has worked in the securities industry since 1986, primarily with the responsibility for managing investments in institutional environments until he founded AB Analytical Services in 2007 in order to provide independent research and consulting to registered investment advisors. In addition to advising several different hedge funds and investment managers, including Friedberg Investment Management, where he participated as a member of its investment management committee, Alan was also a senior analyst for the independent research firm Management CV. In 2008, he began providing a first-of-its-kind subscription-based service for individual investors, Invest By Model, which offered two different portfolios that investors could replicate in their own accounts for $20 per month. Alan also offered The Analytical Trader at Marketfy, where he used fundamental and technical analysis in a disciplined process to offer specific trade ideas geared towards swing traders.
Alan launched 420Investor.com in late 2013 as the premier source of information for "Green Rush" investors seeking to capitalize on the proliferation of legalized medical and recreational cannabis. In March 2014, Alan, who is a member of the National Cannabis Industry Association, began to focus solely on the cannabis sector and launched 420 Funders in June 2014 in order to connect cannabis companies and accredited investors who are capable of investing in private placements.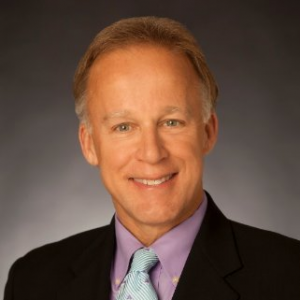 Steve B. Warnecke, CEO of Evolutionary Genomics, Inc.,
Evolutionary Genomics is an agricultural research company. Steve is also Chair of the Board and CFO of VetDC, Board Member of CereScan, SVP of Children's Hospital  Colorado Foundation, Board Member of Rockies Venture Club and Board Member of the University of Iowa Cardiovascular Research Center.  Prior positions include CFO of Targeted Medical Pharma, CFO at Bacterin International, Lead Independent Director/Audit Committee Chair for Evolving Systems, Inc.,
Board member of Boppy Company, Senior Vice-President of Strategic Planning for First Data/Western Union and Chief Financial Officer for Frontier Airlines.  Mr. Warnecke graduated from the University of Iowa prior to spending the first twenty years of his career in the construction industry.