Panel # 1

: Cannabis Investing:
Requirements, Risks, and Rewards
Tuesday, June 16th
10:50am to 11:50am
Investing in Cannabis and Hemp businesses requires a level of involvement and due diligence that most Angels don't typically experience. Knowing the requirements, identifying the key risks, and weighing both of those against the potential rewards are vital to investors considering a commitment.
What should investors look for in cannabis businesses to get good returns while minimizing risks?  How do cannabis companies best position themselves for investment?  What do investors look for?  Where can cannabis businesses find Angel investors interested in investing in their business?
Moderator: Dooma Wendschuh, Co-Founder of ebbu
Dooma Wendschuh is the co-founder of ebbu, a leading Colorado-based highly disruptive startup which has received considerable attention from within its own industry, from the tech angel community and beyond. Wendschuh is the driving force behind ebbu's use of cutting-edge chemistry and smart marketing to simplify purchasing decisions and eliminate confusion in the cannabis industry.
Previously, Wendschuh was the co-founder and co-CEO of sekretagent Productions, Inc., a film and video game production company and advertising agency with offices in Los Angeles and Montreal. sekretagent is best known for its video game work, and during his tenure, Wendschuh was the driving creative force behind the wildly popular ASSASSIN'S CREED franchise, BATMAN: ARKHAM ORIGINS, and three games in the PRINCE OF PERSIA franchise. Collectively, sekretagent's games have grossed more than $2.5 billion worldwide. sekretagent's advertising division did award winning work for the Coca-Cola Company, General Motors, Polaroid, Diamond Resorts International, Mentos Mints, Microsoft co-founder Paul Allen, and many others. Under Wendschuh's purview, sekretagent also sold eight motion pictures and one television series to major studios and produced THE PLAGUE for Sony Screengems.
Wendschuh graduated magna cum-laude from the Woodrow Wilson School of Public and International Affairs at Princeton University, and received his Masters from the University of Southern California's School of Cinema / Television Peter Stark Producing Program.
Panelist: Andrew Freedman, Director of Marijuana Coordination for the State of Colorado
A Colorado native, Andrew Freedman graduated from Cherry Creek High School in 2002. He holds a bachelor's degree in philosophy and political science from Tufts University and, in 2010, earned his J.D. from Harvard Law School. Upon law school graduation, Andrew joined John Hickenlooper's campaign for governor – and was tapped to serve as Lt. Gov. Joe Garcia's Chief of Staff. During his time with Garcia, the lieutenant governor's office won a $45 million Race to the Top Grant for early childhood education, created the Office of Early Childhood, helped passed the READ act, and collaborated with Mile High United Way to create the Colorado Reading Corps. In 2013, Andrew left the lieutenant governor's office to become the Director of Colorado Commits to Kids, the Yes on 66 campaign – the largest effort to date to overhaul Colorado's education funding system.
In 2014, Andrew was appointed the state's first Director of Marijuana Coordination. As Director, Andrew's mission is to ensure the efficient and effective regulation of Colorado's retail and medical marijuana while promoting public health, maintaining public safety, and keeping marijuana out of the hands of children.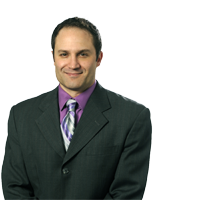 Panelist: Pat Linden, Counsel at Faegre Baker Daniels
Pat Linden's practice is focused on corporate, securities and transactional law for clients ranging from startups and emerging growth clients to Fortune 500 companies. He has extensive experience with public and private mergers and acquisitions and routinely represents clients in their equity and debt financing activities. Pat also represents private equity and venture capital funds in their investment and M&A transactions.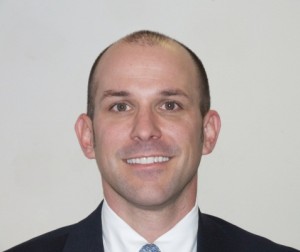 Panelist: Jim Scott, Managing Director of the Scott Company
Jim Scott is an accomplished entrepreneur with a unique blend of transaction, operating and leadership experience and a passion for business. Eighteen months ago, he began working with clients in the Colorado cannabis industry and has significant experience as an advisor and investor in the space.
Jim moved to Denver in 1998 and launched The Scott Company, LLC, a private advisory and investment firm focused on the lower middle market. The Scott Company's principal investment was Qube Visual, Denver's leader in signage and graphics with such notable clients as The Pepsi Center and its sports teams, Denver International Airport, University of Colorado and University of Denver. Jim led that business as its President and CEO until its sale in early 2012 to a strategic buyer. During his tenure as CEO, Jim was nominated multiple times by certain of his service providers, clients and employees for the Denver Business Journal's Forty Under 40 award.
Previously, Jim was a Managing Director at Fortitude MB, a Denver-based boutique merchant bank that specializes in creative financing solutions for lower-middle and middle-market businesses and high net worth individuals. In this capacity, Jim was responsible for all aspects of client and transaction management, including deal origination and execution. He joined Fortitude MB in late 2012 and was instrumental to improving every facet of the organization's operations and financial results.
Jim graduated Summa Cum Laude from Boston University School of Management with a dual concentration in finance and operations management. He lives in Littleton with his wife Jenny and three children. He remains an avid hockey player and is now coaching his children at the Littleton Hockey Association.